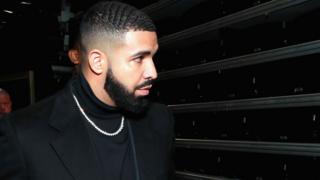 Niket Bhatti doesn't usually go to Club Republic in Leicester on a Thursday night but this week he made an exception.
There'd been rumours that Drake was going to turn up at the small venue and Niket is a massive fan.
Many didn't believe the three-time Grammy award winner would actually show at the 2,000 capacity club.
He'd made a similar promise in 2017, and not turned up.

Niket took a gamble though and it paid off. He arrived at 23:00 GMT, shortly after Drake had posted a picture of the flyer for the aftershow in Leicester.
He then had to wait over two hours before Drake came on stage at 01:20 GMT.
The Canadian rapper had been playing to a crowd of 16,000 earlier in the night in Birmingham as part of his Assassination Vacation tour.