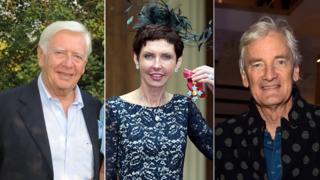 Stephen Rubin – who owns majority decisions stake in JD Sports – and their own families are the UK's top taxpayers, according to the Sunday Times.
The newspaper is well known for its rich list of the UK's wealthiest people – but has now, for the first time, developed a list ranking levy contributions.
It calculated the tax due on business earnings, share auctions, dividends, house acquisitions and personal income.
Denise Coates, the Bet3 65 boss, and Sir James Dyson likewise acquire the top three.
As the largest taxpayers, Mr Rubin and their own families will pay an estimated PS181. 6m in tax for the 2017/18 financial year – which works out at practically PS500, 000 a day.