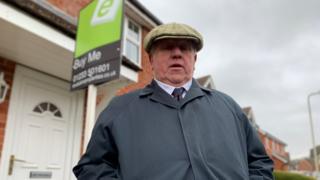 Hundreds of people face expulsion after a controversial landowner decided to sell his entire property portfolio.
Fergus Wilson, 70, says he is retiring after a series of court battles over his care of tenants.
He and his wife Judith own about 300 belongings across Kent.
Their buy-to-let empire has induced them multimillionaires, but the Wilsons have become infamous for their strict rules on who they will allow to live in residences they own.
In the past they have refused to take people on zero-hours contracts, single parents, and those on benefits.