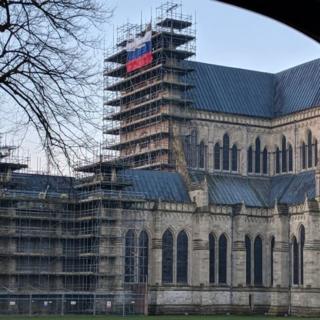 A Russian flag has appeared briefly on scaffolding outside Salisbury Cathedral.
It was spotted by works early on Sunday but has since been removed.
John Glen, the city's MP, called it a "stupid stunt" in light of last year's Novichok attack.
The poisoning targets were former Russian double-agent Sergei Skripal and his daughter Yulia who collapsed in the city. A lady in nearby Amesbury who was also exposed to it afterwards died.