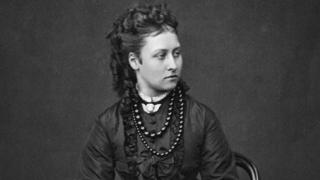 Queen Victoria's fourth daughter succumbed owing 15 shillings to a London tobacconist, documents have revealed.
Princess Louise died in 1939, aged 91, with an unpaid cigarettes bill at R Lewis Limited, located close to Buckingham Palace and St James's Palace.
The National Repository in Kew released details of Princess Louise's estate earlier this year.
Historians say it's "very unusual" for such personal documents to be liberated, as they are usually sealed.
The princess, a renowned artist, was the sixth child and fourth daughter of Queen Victoria and Prince Albert. She was known for her unconventional lifestyle.