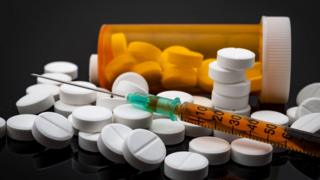 Swansea has the highest death rate from opioids in England and Wales, new figures reveal.
Prescription levels of powerful sedatives rose by 30% during the period 2007 to 2017.
The rise is mirrored by rising number of overdoses and deaths, according to research by The Sunday Times.
In Swansea in 2017, 16 people per 100,000 died as a result of opioids, according to the Office for National Statistics( ONS ).
There were 40 opioid-related fatalities out of a population of 245,480.