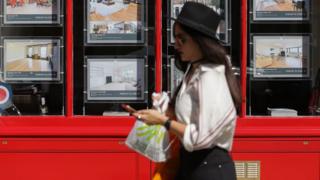 Rules aimed at preventing illegal immigrants from renting belongings are "discriminatory" and breach their human rights, the High court has ruled.
The "right to rent" strategy, which requires landowners to check the immigration status of tenants, was submitted in England in 2016.
Judges said it would be illegal to roll it out in Scotland, Wales and Northern Ireland without further evaluation.
The Home Office said it was "disappointed" by the ruling.
Mr Justice Spencer said the scheme had "little or no effect" on its main objectives of restraining immigration and even though they are it had, this was "significantly outweighed by the discriminatory effect".