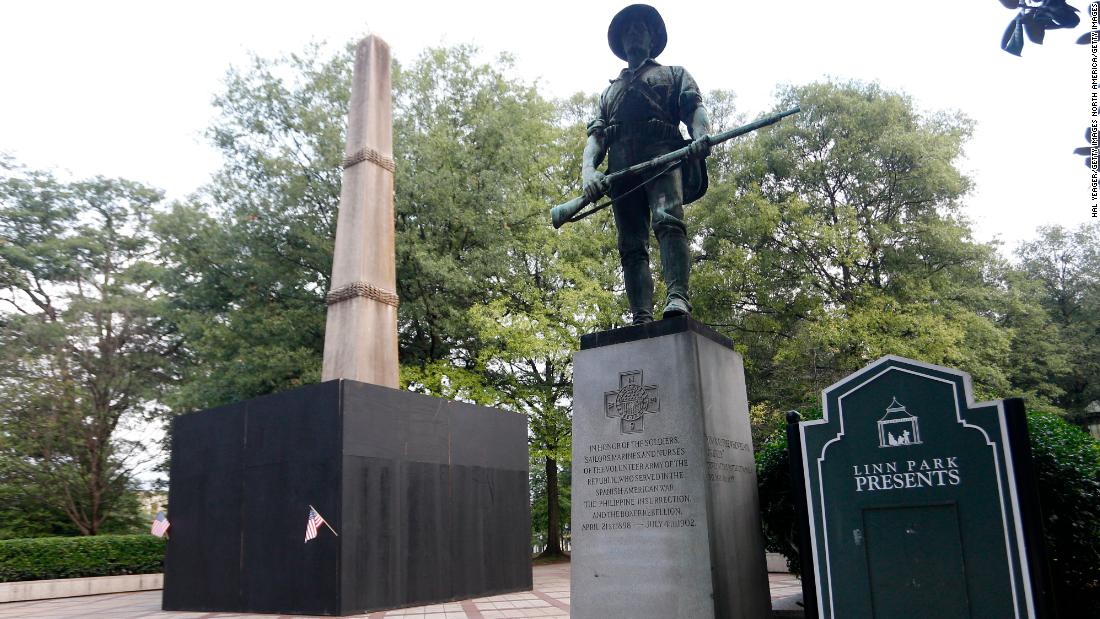 ( CNN) As dispute mounted about removing Confederate monuments from public spaces across the United States, Alabama passed a statute in 2017 that protected them.
A
10-page ruling, issued
by Jefferson County Circuit Judge Michael Graffeo, said the law violated the free-speech rights of communities. "A city has a right to speak for itself, to say what it wishes, and to select views that it wants to express, " Graffeo wrote.