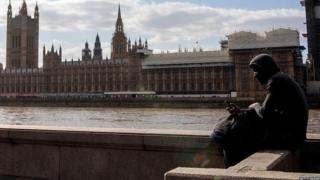 MPs will try to forge a Brexit consensus on Wednesday when they debate and vote on alternatives to the government's EU withdrawal agreement.
In an unprecedented picture of strength by the Commons, MPs are seizing command of the parliamentary schedule from the governmental forces for a few hours to consider a range of other options and try to break the current standstill.
Commons Speaker John Bercow has the power to decide which of the more than a dozen proposals on the table are discussed in the Commons.
It will then be up to MPs, when they fill in their ballot papers, to express an opinion on each of them.
Any that assure the support of more than 50% of MPs could go forward to be debated again on Monday as Parliament tries to convince the government, and just as importantly the EU, that it has an alternative solution.